Producto Des cripción
Somos una empresa fundamental que se dedica a la fabricación y comercialización de una amplia gama de farolas LED solares. Estos productos se fabrican utilizando las materias primas de mejor calidad que se obtienen de proveedores conocidos del mercado. Las últimas máquinas y la tecnología altamente desarrollada se utilizan en el proceso de producción. Nuestra gama es ampliamente aclamada por su mejor rendimiento, fiabilidad, eco-amigabilidad y bajo costo de mantenimiento.
Especificación
Working model
5-13 working hours per day, 2-7 rainy days back-up.

Solar panel
1. Monocrystalline Solar panel from 30W to 310W, efficiency of more than 18.5%
2. Polycrystalline solar panel from 30W to 270W, efficiency of more than 17.8%
3. A GRADE high efficient solar panel
4.Hydrophobic layer with higher light absorption and minimal surface dust
5. 5 years warranty for solar panels; 20 years power generation capacity
Gel Battery

Lithium Battery

1. Lifespan:5-8 years,
2. Long service life (3200 cycles @ 30% DOD)
3. Better Weather-ability (-20 ºC ~ 50 ºC)
4. Fully sealed construction ,maintenance free long life of up to 5 years
Intelligent Solar Controller,
Lifespan:5-10 years

Light source
1. Ligh Power LED
2. Lifespan: >80000Hrs,
3. White Color,140LM/W,30Lux,6500K, IP65,120 Degree Angle,

Pole

1. Hot-Dip Galvanized, powder coating
2. Lifespan: More than 20 years
3. Equipped With Arm, Bracket, Flange, Fittings, Cable,
4. Resistant to Wind: ≥150KM/H

Warranty

3 years
Fotos de la luz LED de la calle solar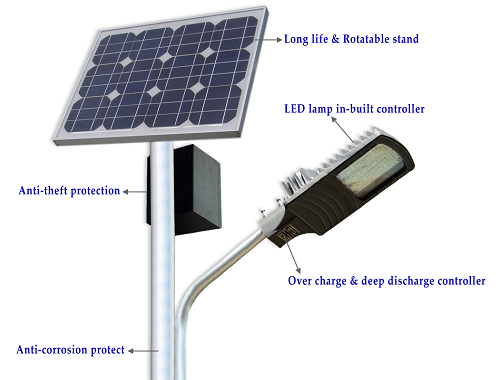 Sobre nosotros
KOI puede ofrecer el más nuevo diseño de varios estilos de luces, con m Más de 10 años de experiencia en la fabricación de farolas solares, con un equipo de ingenieros profesionales y trabajadores trabajadores. poseemos una buena reputación sobre el mundo. usted puede elegir el estilo y el material usted mismo. Si tiene algo interesante en nuestros productos, no dude en hacérnoslo saber.
Clientes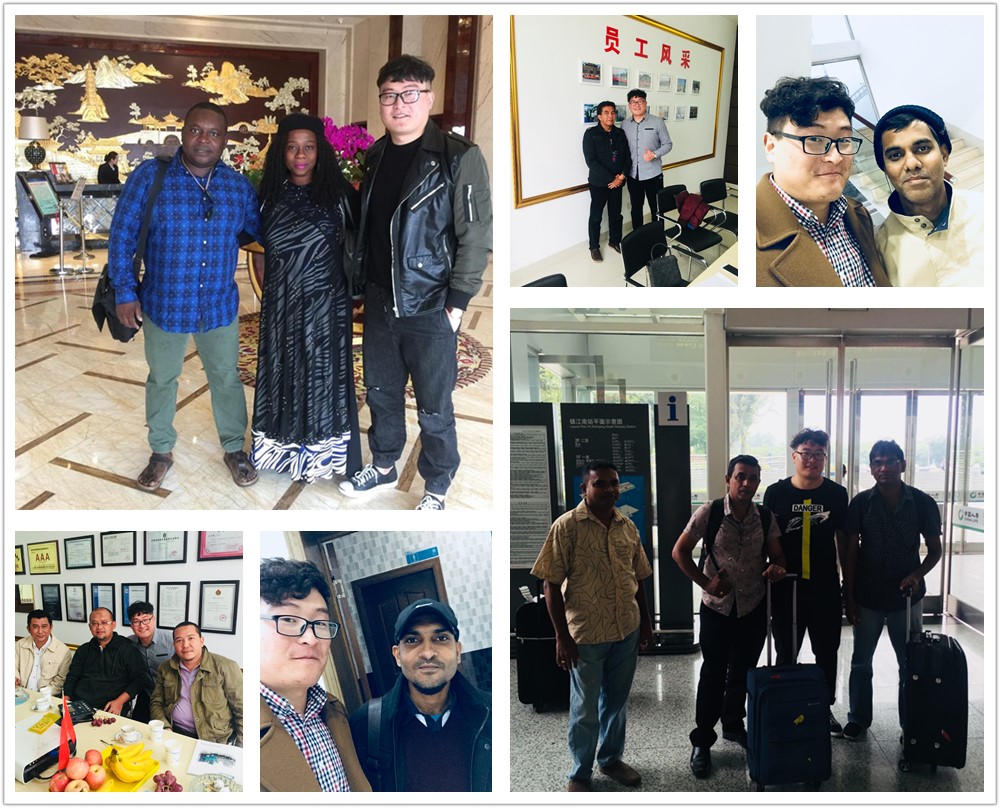 Proceso de trabajo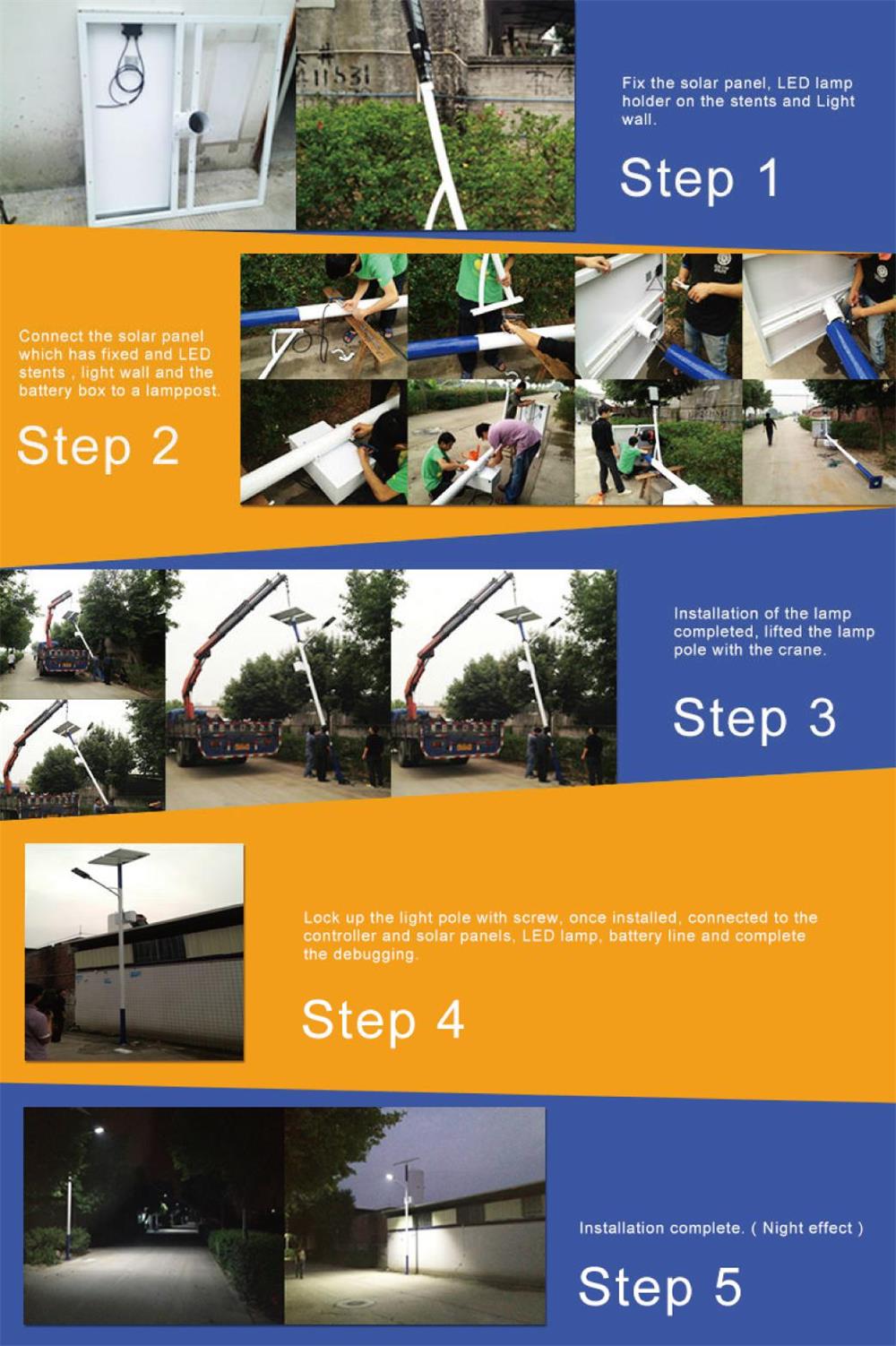 Nuestro servicio
1. Pequeña orden de la cantidad aceptada, suministro mensual 1 0,000pcs artículos.

2. Su consulta relacionada con nuestros productos será respondida en 12 horas .

3. Personal bien capacitado y con experiencia responde todas sus consultas en inglés u otros idiomas.

4. Servicio del OEM proporcionado.

5. Los descuentos se ofrecen en función de la cantidad de la orden.
¡Creatinge la luz de la ciudad inteligentemente!
Grupos de Producto : Luz de calle solar